Like every year, this year World Environment Day will be celebrated on Wednesday, June 5, 2021. Like the previous years, this year World Environment Day Theme 2021 is "Ecosystem restoration". The theme is selected to create consciousness about resetting our relationship with nature. The United Nations Environment Program declared this theme the previous year.
Nature is sending us a clear message. We are harming the natural world – to our own detriment. To care for humanity, we must care for nature. We need our entire global community to change course.
It is time for all of us to think again what we buy and use. It is time to adopt sustainable habits, farming and business models, keep safe the wild spaces and wildlife and commit to a green and resilient future.
It is time to work together, it is time to put nature where It belongs-at the centre of our decision making. The role of our cities and regions is very important.
Urban areas occupy less than 1 per cent of the Earth's land surface but house more than half of its people. Despite their steel and concrete, crowds and traffic, cities and towns are still ecosystems whose condition profoundly marks the quality of our lives. Functioning urban ecosystems help clean our air and water, cool urban heat islands, shield us from hazards and provide opportunities for rest and play. They can also host a surprising amount of biodiversity.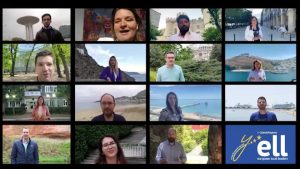 European Local Leaders created a video to pass the message across Europe. Our message for the World Environment Day is clear "It Is time for Nature, it is time for the future".
If we are to safeguard the environment for future generations, we must take urgent action now to implement development policies, incentives and actions. It is through working together that we will succeed in delivering a sustainable, healthy, and prosperous future for all.
"IT IS TIME NATURE, IT IS TIME FOR THE FUTURE"
The ELL Team